Coaching Resources
Thanks for volunteering to coach a CBBC team. Coaching basketball can be challenging and rewarding and like any skill will improve with development and with time. A few simple rules and expectations we expect from all of our coaches:
01
Coaches should speak respectfully to umpires at all times. Many of the umpires are also learning with the beginners in white shirts, more experienced in green and senior in black and white stripes. You may query a call politely but, as in most sports the umpires will rarely change a call.
02
At domestic level playing time is expected to be roughly the same for all players. Some teams choose to use an app such as Benchwarmer to time this. It is not appropriate to play your best players for more minutes than your least skilled players.
03
If you are over 18 and do not have a child in the team you are coaching you need to provide the club with a Working with Children card. https://workingwithchildren.wa.gov.au/
Do you have a team without a coach?…
Or would parents like the option of a talented junior player to coach the team?
CBBC can often provide a paid junior coach for training and games. The cost per team is approx. $20 for each training session and for the game day. This works out to be around $5 per player per week.
We have had great feedback from teams/parents from these arrangements.
For further information [email protected]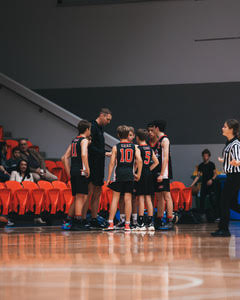 SKILL DEVELOPMENT
We appreciate that not all of our coaches have a strong basketball background and as a result may find it difficult to teach particular skills to a young team, or to even know what to teach. Possibly your best resource is YouTube – type in phrases such as "How do I teach a layup in basketball" or "how do I teach a simple half-court trap" and you will find yourself watching for hours! There are literally thousands of coaches from all over the world who post material to help other coaches.
Coach Education
At Basketball WA, we believe the game of basketball is an extremely positive influence in the WA community. Subsequently, we believe that Education and Training is central to the continued positive growth of our sport in Western Australia. To ensure we sustain this level of growth and expertise, Basketball WA has taken an active role …
Upcoming Coaching Courses
The following courses are scheduled for the upcoming weeks. For courses run by Basketball WA, please contact the office on 6272 0741 for final confirmation as courses need to meet minimum numbers to clear for commencement. There may also be prerequisites for courses. Any individual interested in registering for future courses are encouraged to get
We will also be posting a series of links to useful sites with examples of drills, games and skill development videos which will be added to over time.