Policies
City Beach Basketball Club (CBBC) is an affiliated club in the Perry Lakes Hawks Basketball (Hawks) zone. Our player code of conduct is aligned to the Hawks Player Code of Conduct.
We ask our players to understand the requirements of this code and ensure your behaviours are consistent whether we are at the main Bendat stadium, Lord's centre or any of the training facilities that are used from time to time.
Please follow the player Code of Conduct before, during and after your games in order to show respect towards yourself, other players and the City Beach Club that you represent.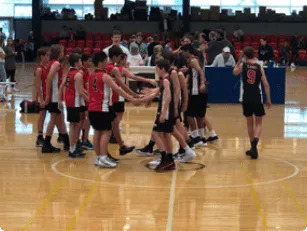 Play by the rules
Develop a positive attitude towards your team-mates and coach
Never argue with an umpire or an official. If you disagree have your coach or manager calmly approach the official during a break or after the game
Play to enjoy the game and improve your basketball skills
Don't blame others and don't make excuses
Control your temper. Do not indulge in any verbal or physical abuse of a referee, official or any player – including yourself
Treat all players as you would like to be treated. Do not distract, interfere with, bully or take unfair advantage of another player
Be a good sport and acknowledge all good efforts from your team and the opposition
Work equally hard for yourself and your team
Co-operate with your coach, team-mates, referees, and opponents, as without them there would be no game
Be SPORT SAFE aware
wabl handbook
All players are expected to read and comply with responsibilities of being a CBBC player.